Introduction to the Laboratory:
The laboratory was approved by China Geological Survey in 2012. It focuses on international frontier of science and technology in coastal wetlands biogeology, in particular, hot research issues in biological geology, environmental geology and ecological resources in coastal wetlands. According to the requirement of the medium and long-term national economy construction of China, the laboratory is responsible for developing new coastal wetlands bio-geological theories and techniques, characterized by the combination of "geology, environment, ecology and resources" with priority onto the research of coastal wetlands depositional sequences, hydrodynamic environment and sedimentary environment evolution, ecological geochemical processes, ecosystem, carbon sequestration capacity evaluation, ecological environmental and geological monitoring and ecological restoration technologies.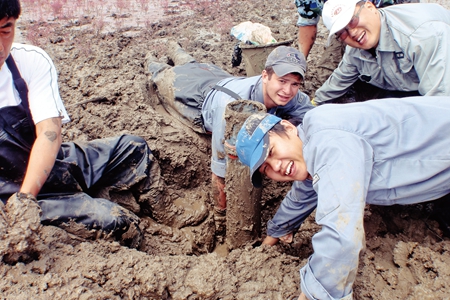 Key research directions:
Geological environment evolution of coastal wetlands
Coastal wetlands biogeochemistry and carbon cycling
Coastal wetlands ecology and hydrodynamic environment
Ecological environment, ecological monitoring and ecological restoration of Coastal wetlands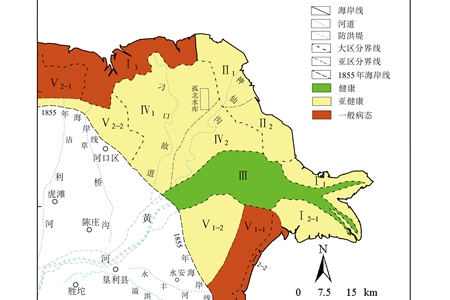 Main Achievements:
Established evolutionary models of wetland biotope in the Yellow River Delta.
Established carbon cycle models of coastal wetlands, and developed the evaluation method for wetlands atmosphere – water – plants – soil carbon fluxes.
Established the hydrogeological model and prediction system in the Yellow River Delta wetland system.
Proposed theoretical basis and technical methods for coastal wetland restoration.
Built a field observation base for coastal wetland ecological environment studies.
Developed the method for determination of marine primary productivity using C tracing techniques.